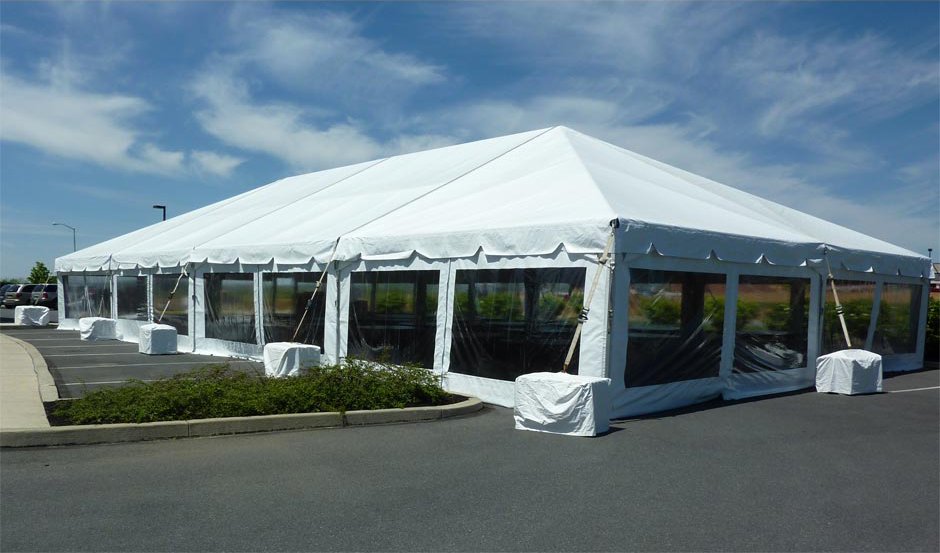 Frame tents consist of a lightweight aluminum frame covered with a vinyl top. They are free standing, requiring no center poles and anchored using stakes and guy lines. On surfaces where staking is not an option, Special Events engineers the correct amount of concrete weights necessary for a safe installation.
They are available in widths of 10 to 40 feet and are variable in lengths up to several times their width.
Marquee tents are frame tents made in narrow widths of 6 feet or 10 feet. Available in 10-foot lengths, they can be joined to form long canopies that connect tents to buildings or to each other.
Marquees with perimeter lighting add nighttime drama to an event. Marquees provide shelter from rain or sun when connecting banquet facilities with tents external to the banquet venue.