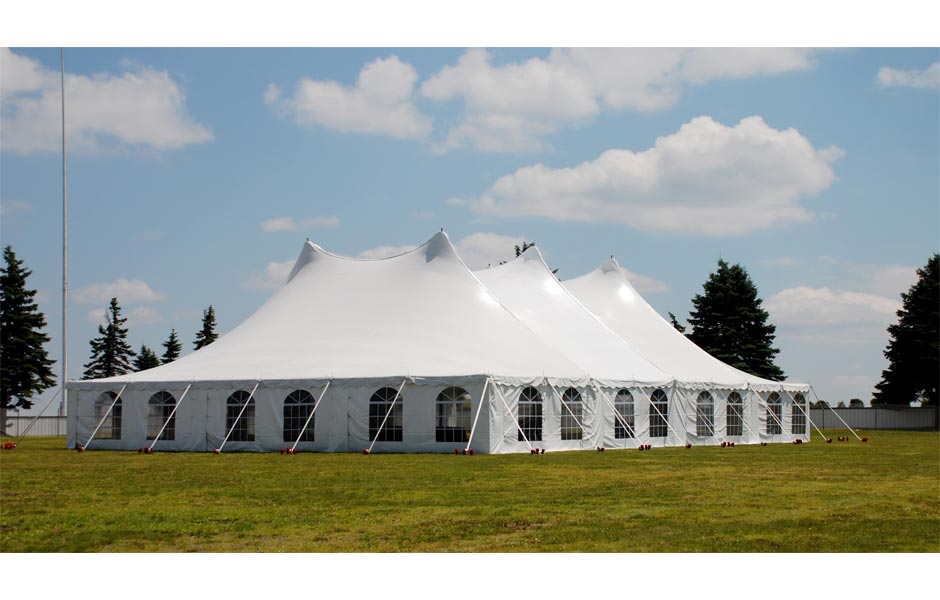 Tension structures are the high peak pole tents most people think of when they need a party tent. They are admired for their graceful appearance. As noted by their name, pole tents are supported with center and side poles and anchored with guy lines and stakes.

Varying in widths from 30 feet to 100 feet, and expandable in length to many times the width, tension structures can accommodate groups from 40 to 4000.

Special Events Tent & Party Rentals uses tents built by Anchor Industries, made in the USA and engineered to maximize the safety and comfort of our customers at affordable prices.